It was a random Sunday night when my buddy hit me up for a last minute s-chassis meet he read about on Zilvia. I was already tired from biking at the skatepark all day, but when I read his text saying that there was a bunch of 240's meeting up at the Wendy's by my house, I immediately jumped into my car to go check it out. It wasn't huge, but hey, what can you expect from a last minute meet? Met some really cool people there too, and some people from our local meet as well.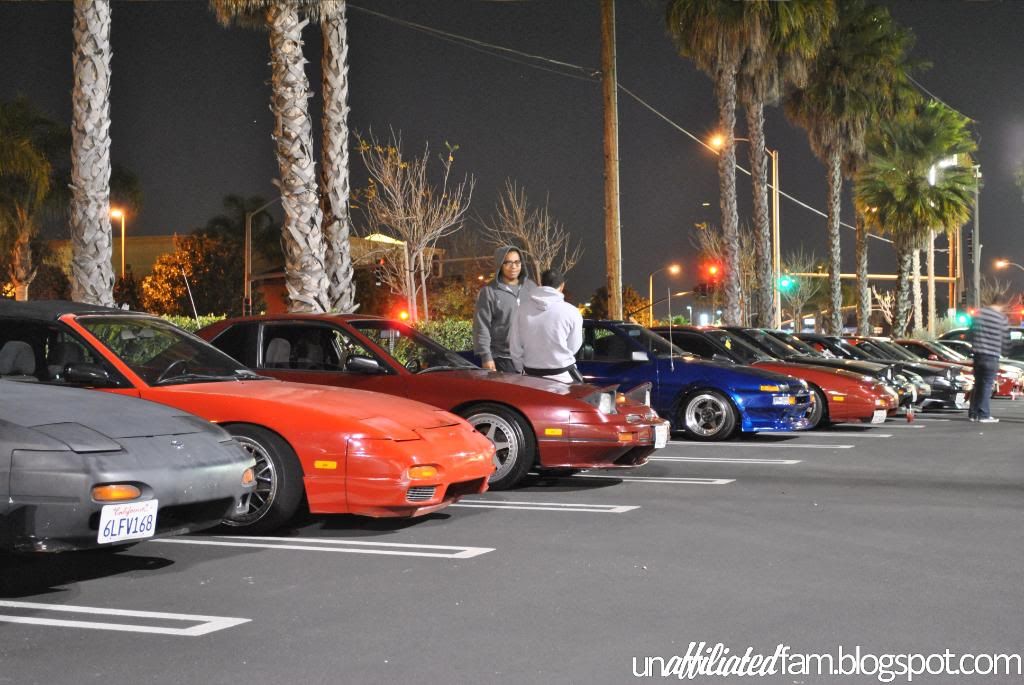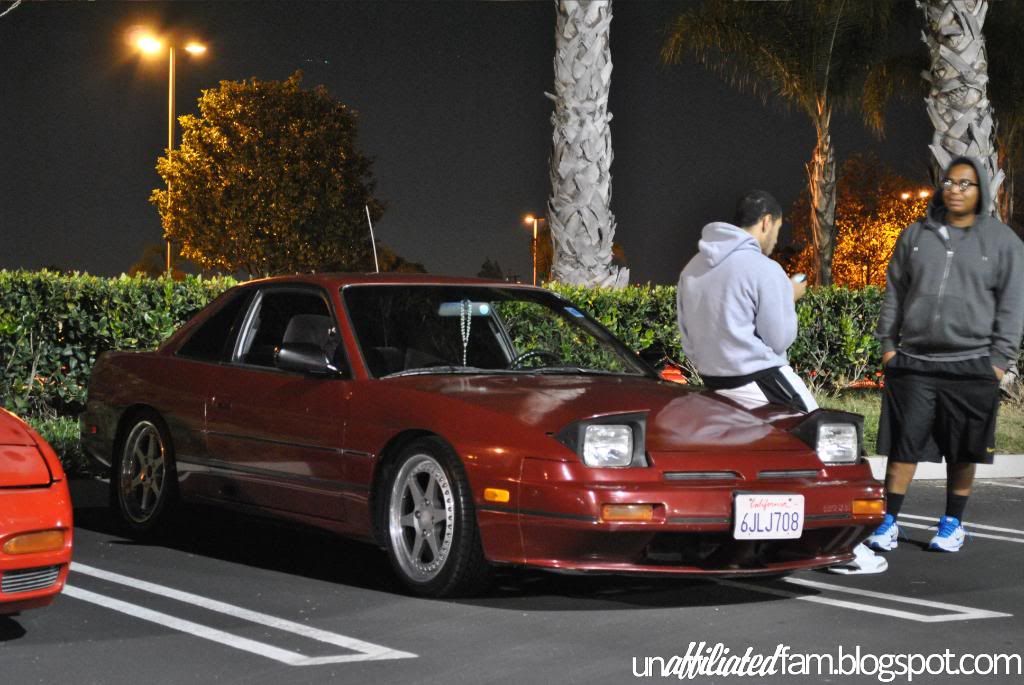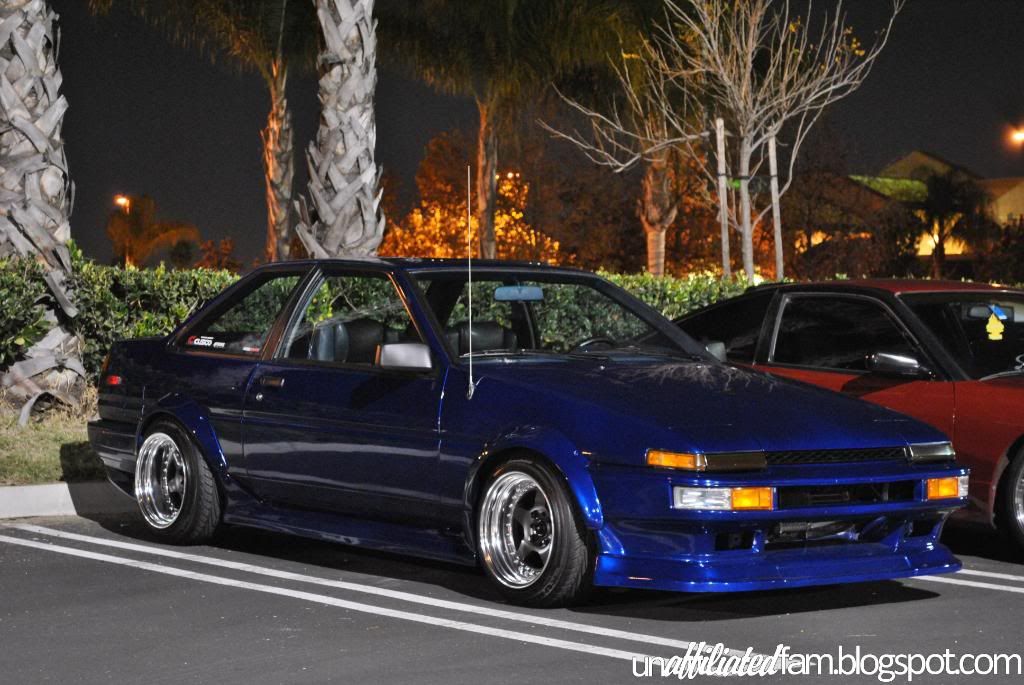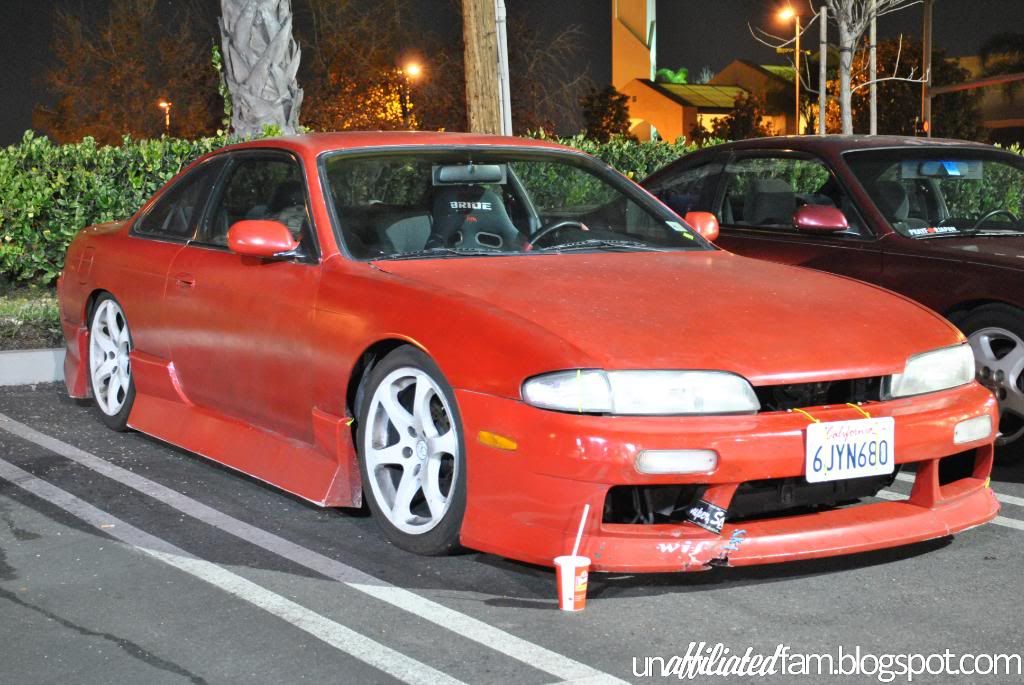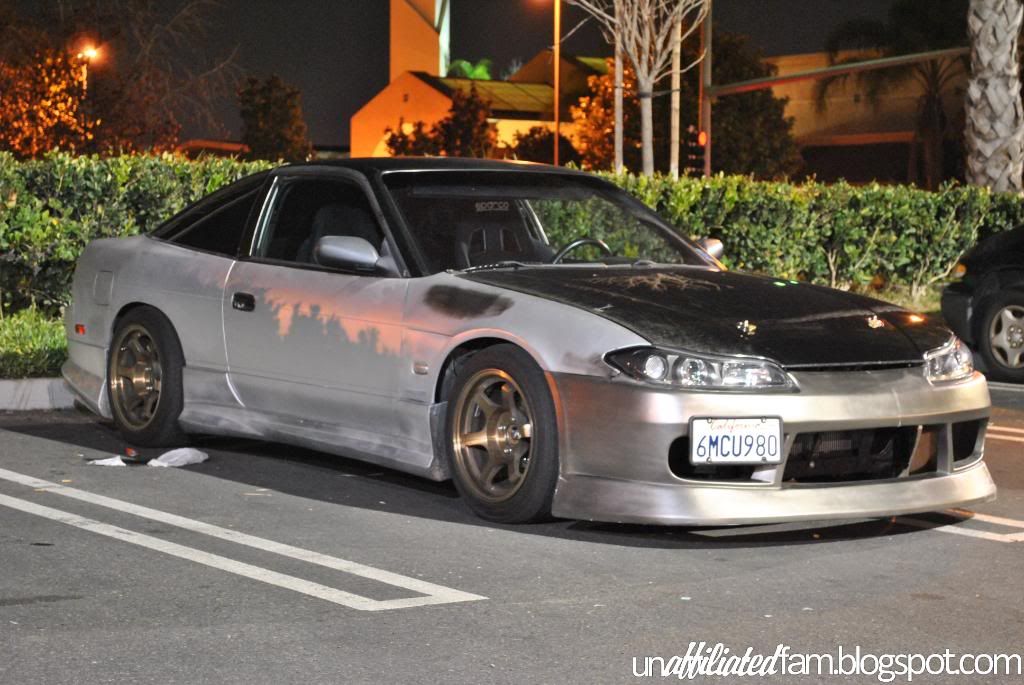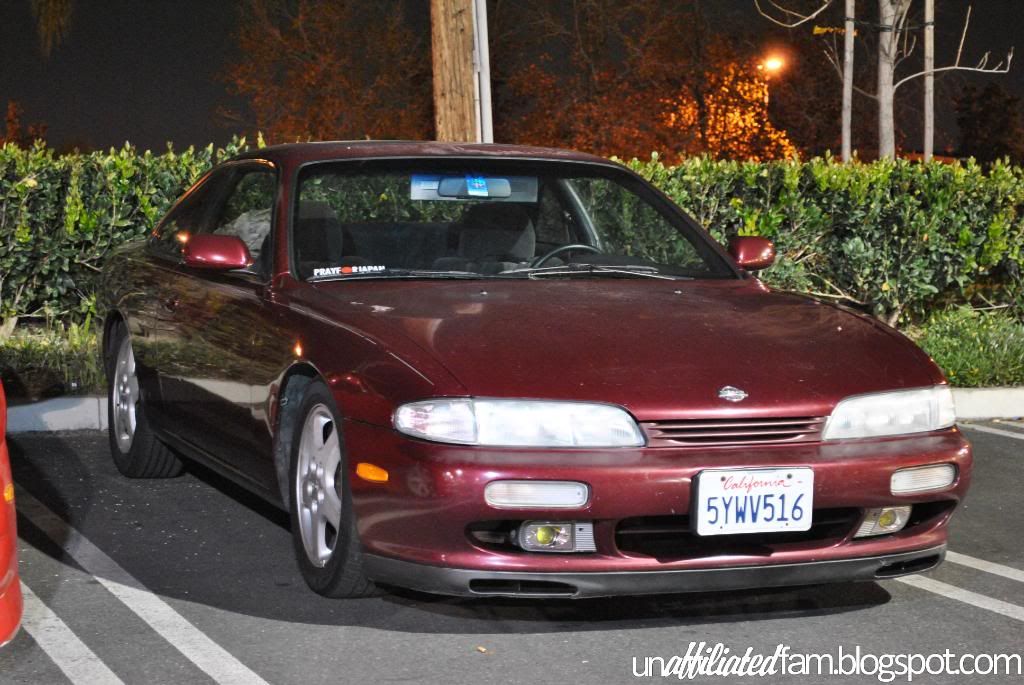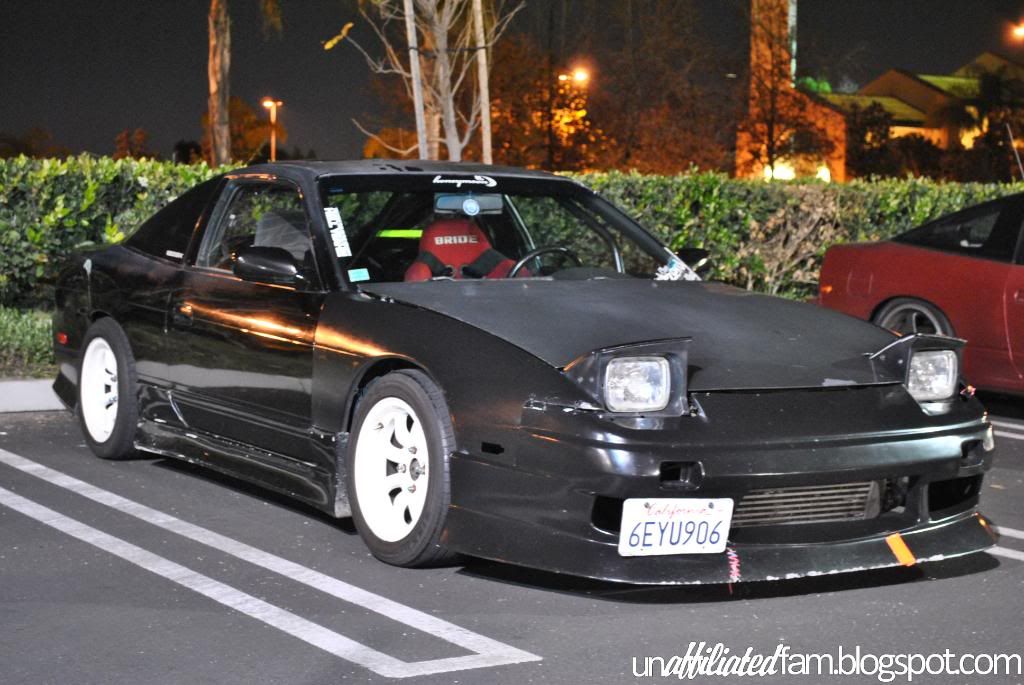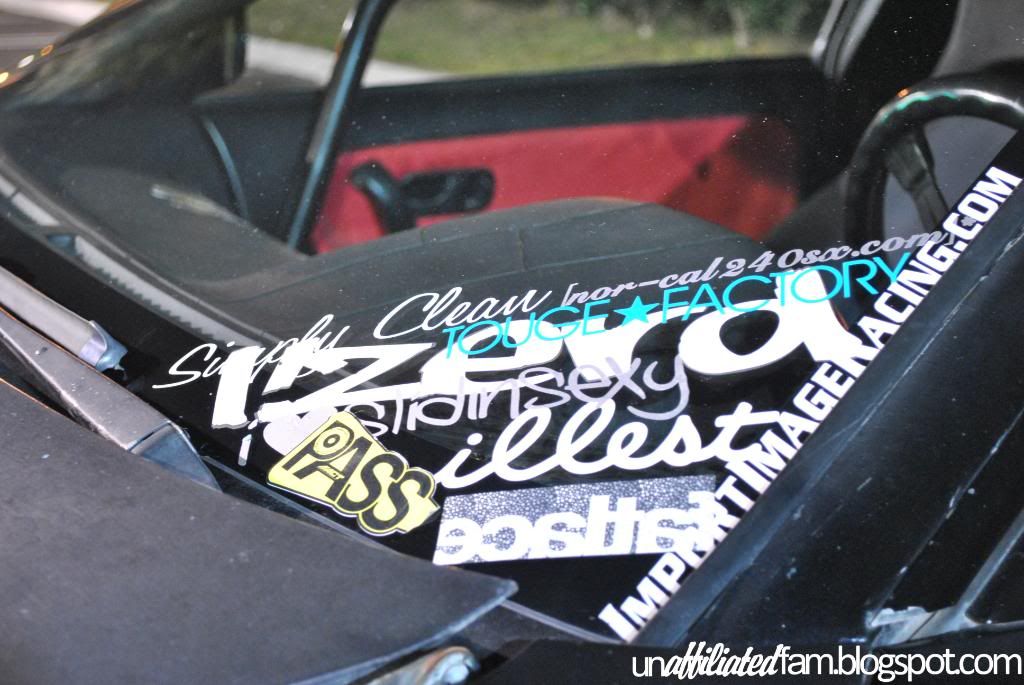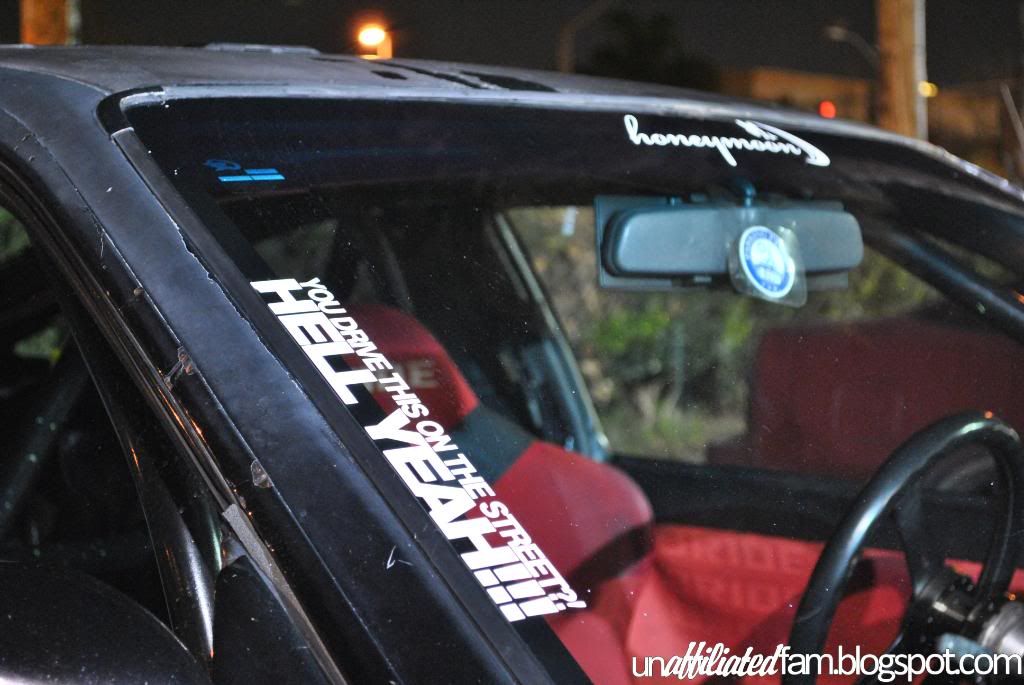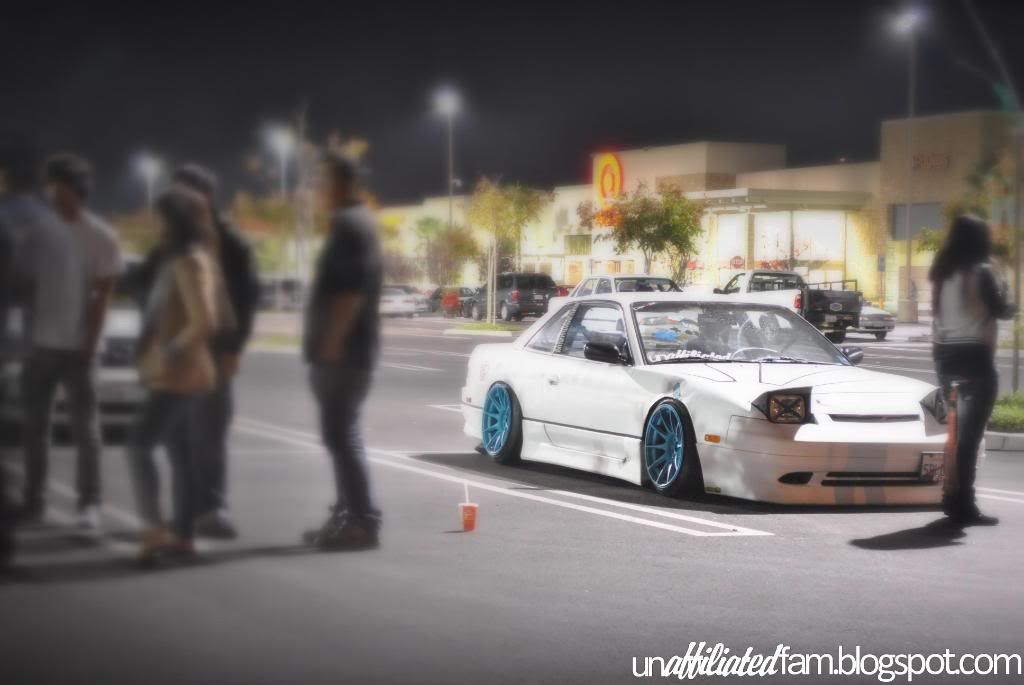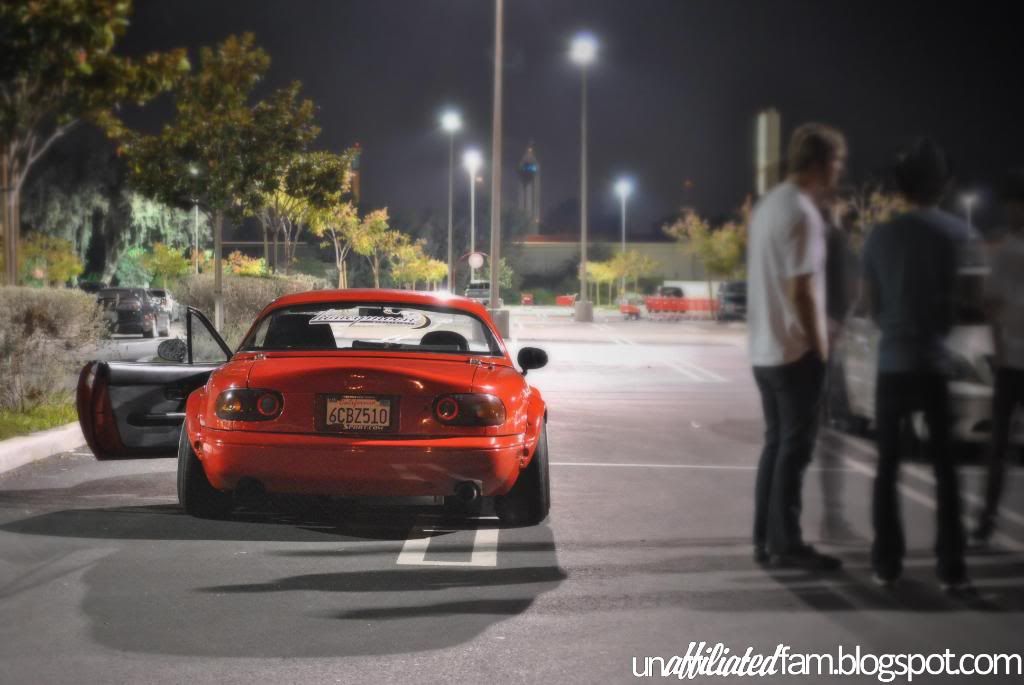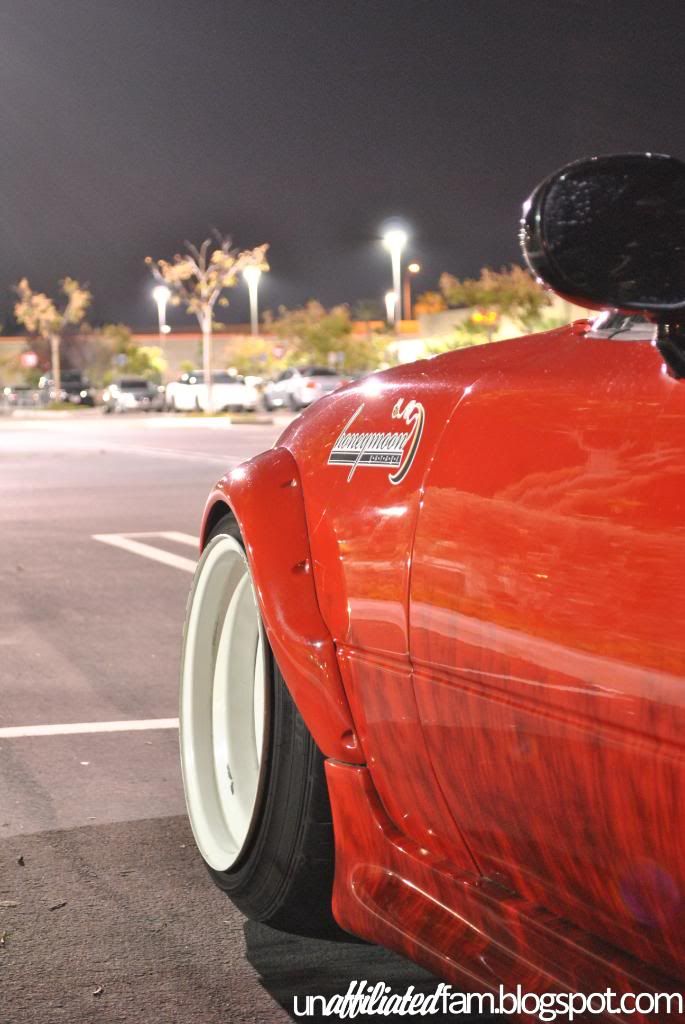 His car is usually a lot lower than this.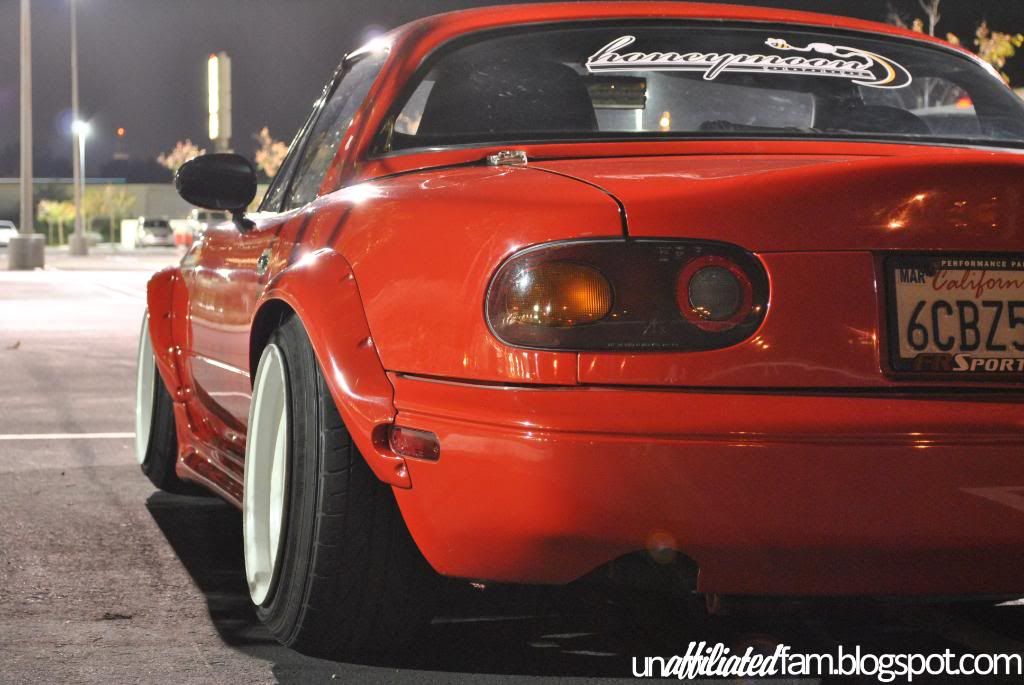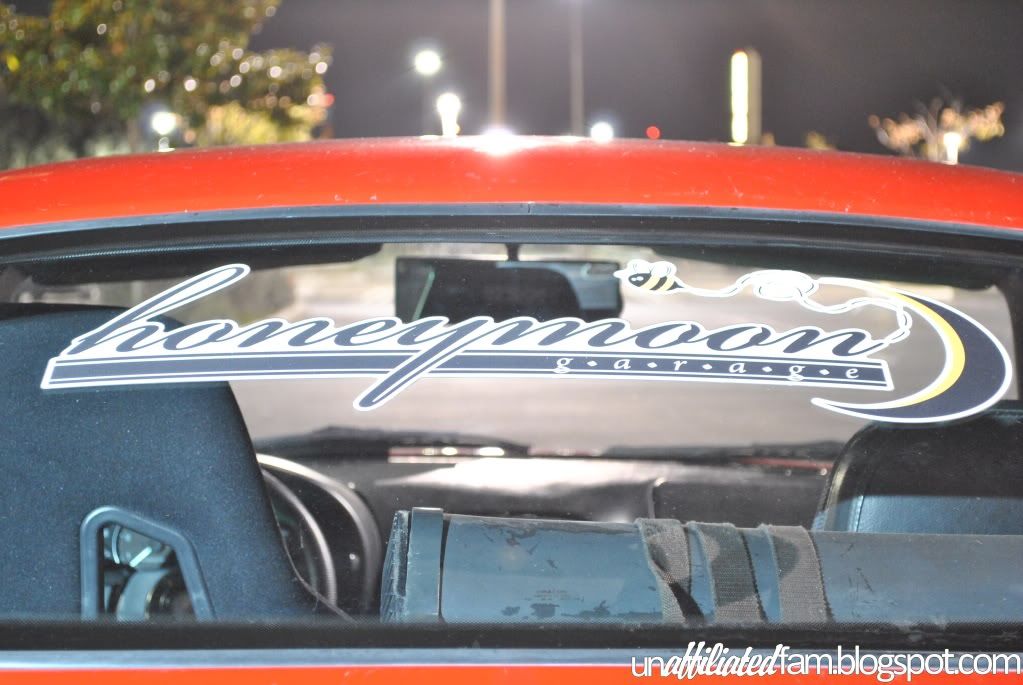 Honeymoon Garage covers all sorts of services, builds, swaps; they do it all.
They are currently located at 1135 W. Berkley. Unit E, Orange, CA 92868
You can also contact Andrew Ferguson via
-Email: andrew@honeymoongarage.com