Well earlier today, our good friend,
Adrian Ramirez
, was forced to sell his EG Civic Hatchback to pay for college material and whatnot. After that was done with, Adrian had to find another car. He looked and looked online for a car he had always wanted, and eventually came across the perfect one. He had bought himself an 89 240sx S13 with a SR20DET Black Top swap and even more goodies! It was a huge step from a Honda Civic with a CTR swap to a Nissan 240sx with a SR20 swap. Of course the car looks quite stock at the moment, but it sure does not feel stock. This S13 pulls! And with the right tender love and care put into it, it has the potential to be a BEAST. Take a good look at her now, because Adrian will make sure that she will be breaking necks soon! Congrats
Adrian Ramirez
from "upgrading from a tricycle to a bicycle"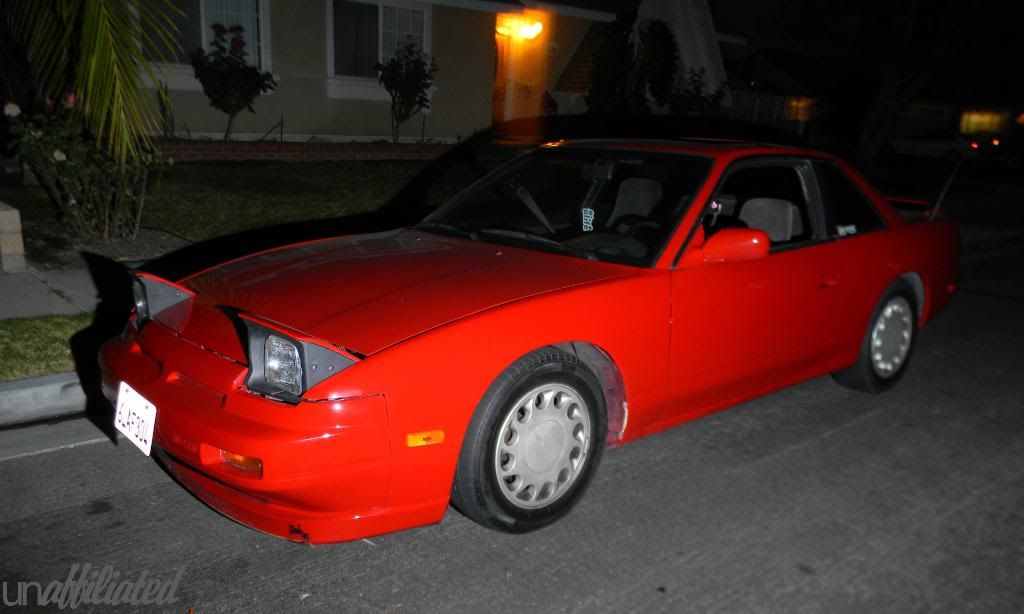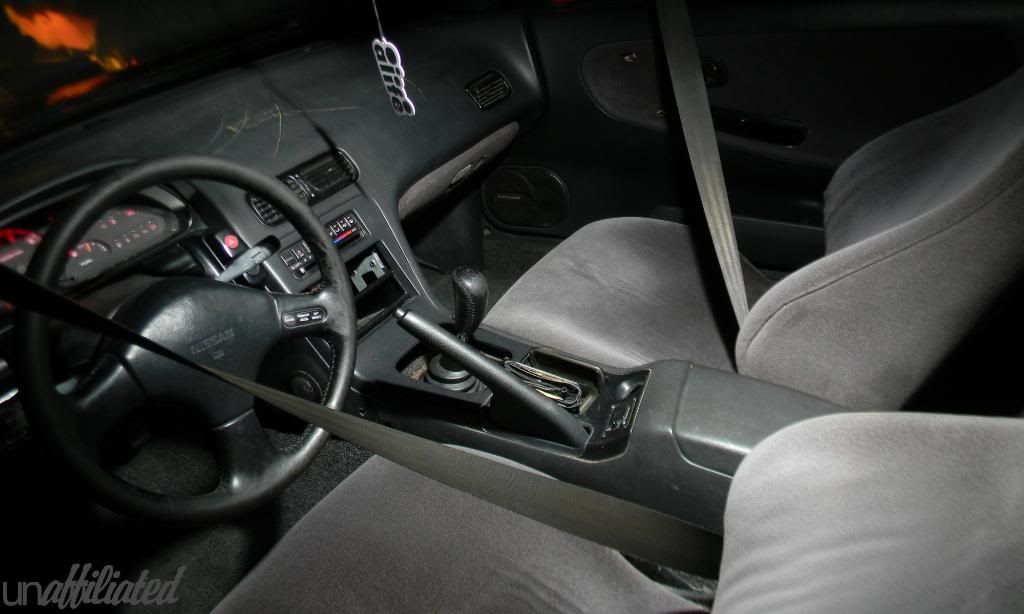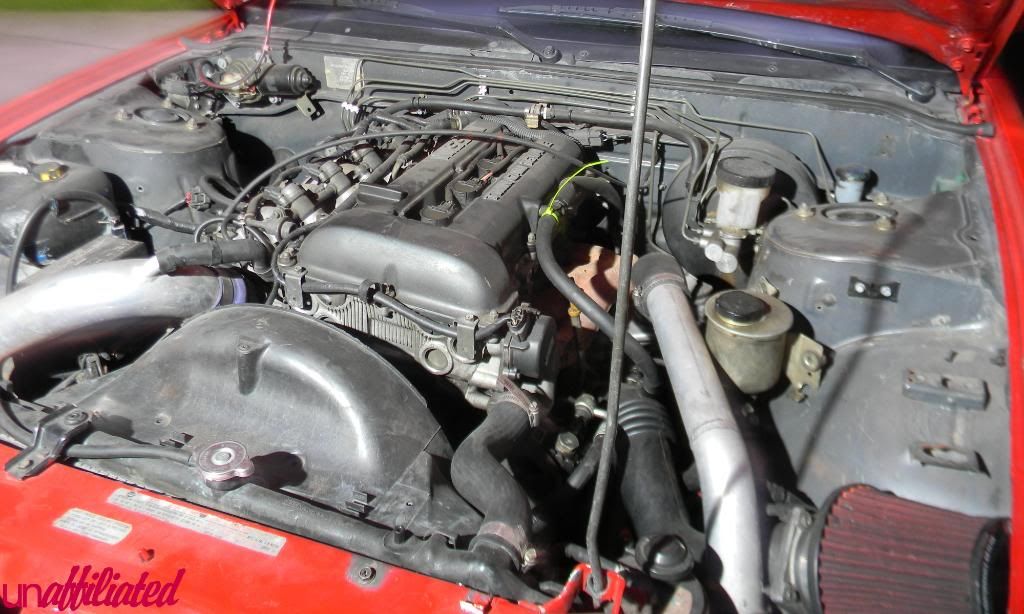 - Unaffiliated Fam